Okay, so I had a little fun with the title

! Whatever side you take on your library contract details, I just have to say that after being a taxi member for the last 5 years not only has taxi been the spark that got my career moving but has consistently been the fuel to keep my career moving forward.
I have been a bit nostalgic in the last few months as I just passed my 5 year anniversary with taxi. I have grown to view taxi like this massive web of possibilities that I can see each little success or deal lead back to the hub where it started from. It is amazing how many different ways I've landed deals that always somehow connect back to the listings, the education (forums and taxi tv etc.) the road rally and/or the taxi collaborators.
I can't think of a single meaningful deal I've gotten that hasn't in some way been attributed to one of the methods I've listed above.
I've continued to see my placement count go up but 2017 was the busiest increase yet. ABC Network, NatGEO, Showcase, HBO........ a lot of the placements came from publishers I met and connected with at road rallies and others have been from collaborating with other taxi members on taxi listings.
In the last couple months I signed 15 new songs and 16 new cues with a couple different libraries I met at the road rally.
One of the more exciting projects that recently went live was an album I did with a grammy winning producer/engineer. We teamed up after both ending up working on the same project with a publisher that I met through taxi. Our first song together caught the attention of a top shelf publisher and they signed us for a 6 song album slated for their A-List catalog. Our duo name "NDSTL" and the album "Never Break Us Down" was just featured on their home page which was pretty cool

!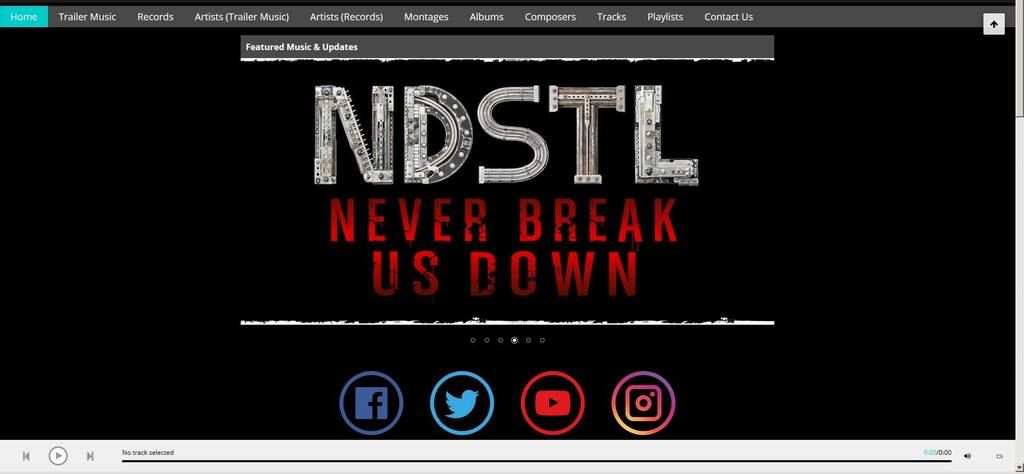 Thank you taxi for another exiting year with you and this community at the epicenter of my music career! I can't wait to see all that 2018 has in store.