Farewell to one of music's true greats!
I was fifteen/sixteen when I first really took notice of his music.
I remember searching the local record stores for his albums.
After this, I eagerly awaited new films that he had scored, and he seemed to just get better: Somewhere in Time, Out of Africa, Dances with Wolves, simply beautiful music.
He was one of my greatest influences, and this is a very sad day!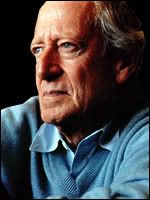 Rest In Peace John - You deserve it!!