Let's Play
WHO WROTE THIS LYRIC!
I'm not Bob Eubanks, but pretend that I am (as a matter of fact, I've met him many times playing gigs near his Hidden Hills Estate --- Nice guy!).
But that's neither here nor there. --- AND HERE WE GO!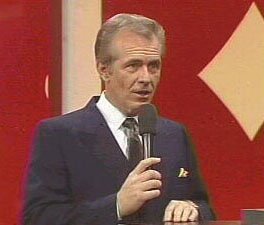 Bob: "Contestant #1, who wrote these two lyrics?
'Fools give you reasons, wise men never try.'
AND, for bonus points:
'And curse Sir Walter Raleigh, he was such a stupid Get.'
Woah, that's pretty tough! I'll hit the timer for 30 seconds --- NOW!"
Bob "Ern" Eubanks